DISTANCE EDUCATION TO IMPROVE QUALITY AND ACCESS IN KYRGYZSTAN, MONGOLIA, AND TAJIKISTAN
The on-going COVID-19 pandemic has increased the pre-existing gaps in educational opportunities for school children in the Kyrgyz Republic, Tajikistan, and Mongolia. Children who already face inequalities in educational access due to gender disparities, being in remote and rural communities, and from ethnic minorities are likely to be the most affected.
While distance education has the potential to be an effective way to provide continuity of education during such disruptions, more attention needs to be paid to accessibility, quality, and equity issues, which are currently under-addressed.
This project will study the experiences of three countries in using distance education to understand what works, and what more needs to be done. The study will include desk reviews to identify effective distance education models and strategies to reduce inequality and improve quality. It will review existing distance learning interventions in the three countries and opportunities for their enhancement and scalability. The study will carry out surveys, interviews, focus group discussions, and observations involving all key stakeholders to determine the effectiveness and scalability of selected interventions.
Implementing Organizations:
Taalim-Forum Public Foundation (Lead), Public Organization Anahita, Nomadic Nature Conservation (NCC)
---
Project Leader:
Jyldyz Doolbekova
---
Geographic coverage:
Kyrgyzstan, Mongolia, Tajikistan
---
Main Theme: Improving distance teaching and learning
---
Duration: 31 months
To promote innovative approaches to distance learning that provide equal access and improve the quality of education for children from vulnerable groups.
Block Number
Identifying issues and factors, including the COVID-19 pandemic, affecting access to quality education for students from remote rural communities, ethnic minorities, girls and boys (where applicable);
Block Number
Strengthening the capacity of education stakeholders and key partners to implement new initiatives through knowledge sharing and innovation in distance education;
Block Number
Develop and disseminate conceptual guidance, practical resources and recommendations for decision-makers aimed at improving the quality, equitable access and sustainability of distance education.
The project will focus on building the capacity of teachers to use ICTs, improving opportunities in connectivity and access to online resources and digital devices, and creating open platforms for the exchange of ideas, experiences, knowledge, methodologies and skills. The results of the project will help closing the knowledge gap in organizing effective distance education in schools, strengthening competencies and skills of teachers, improving and deepening their understanding and vision of future strategies, as well as supporting long-term positive change and success in the development of innovative models in distance education. The project will mobilize knowledge, identify best practices and innovations, and develop recommendations for improving distance education in general and scaling it up. Research in the three countries will identify effective regional and global models and strategies for distance education that are relevant to the countries of Central Asia.
Geography of the research
4 settlements in Kyrgyzstan: housing estates "Altyn Ordo" (Bishkek), Kochkor (Naryn), Uzgen (Osh), Uch Korgon (Batken)
3 settlements in Tajikistan: Dushanbe, Khujand, Darvoz
3 in Mongolia: Khovd province, Gobi province and Bayancyr district of Ulaanbaatar capital city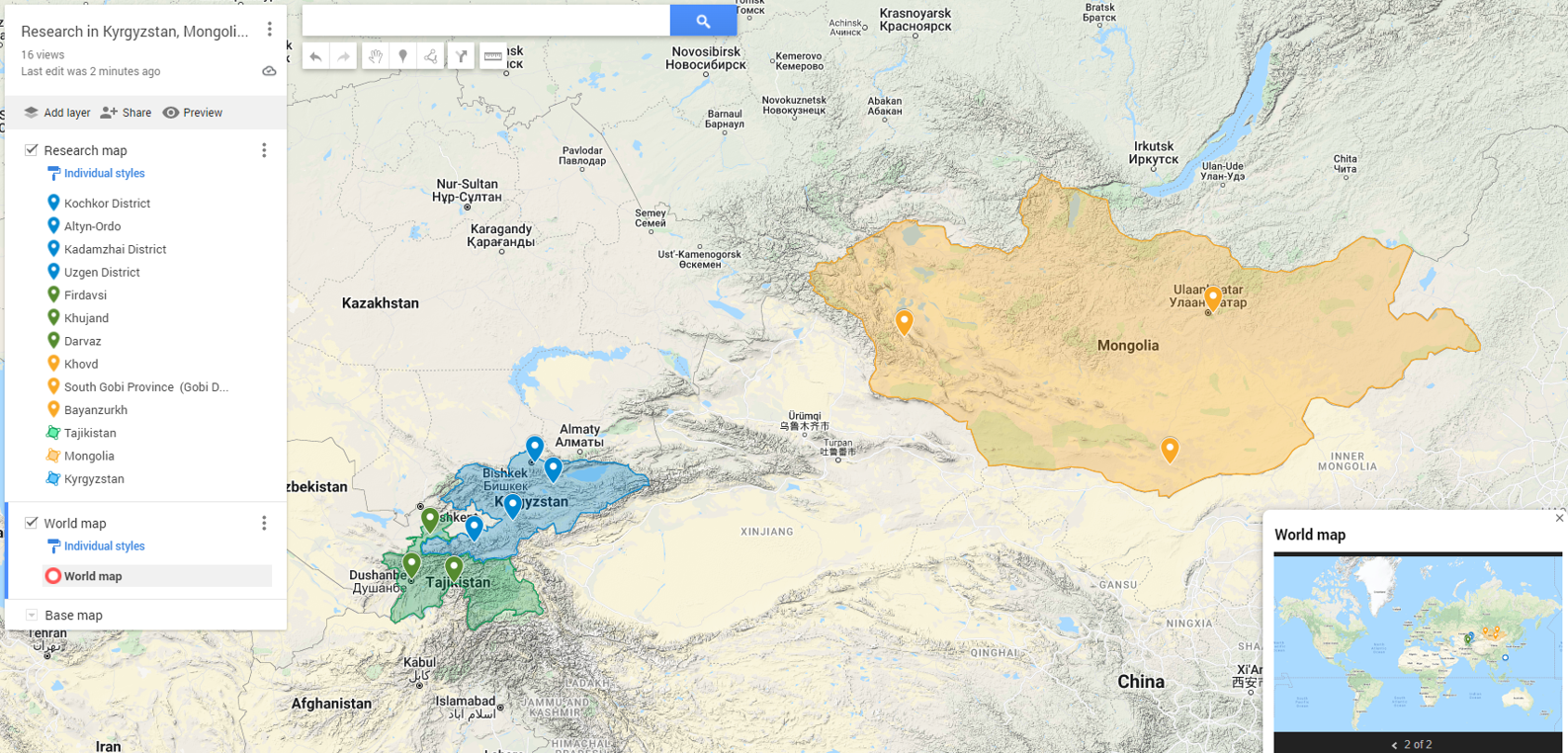 GLOBAL PARTNERSHIP IN EDUCATION (GPE)

GPE is the largest global fund solely dedicated to transforming education in lower-income countries, and a unique, multi-stakeholder partnership.
Vision: Quality education for every child
Mission: Mobilizing partnerships and investments that are transforming education systems in low-income countries, leaving
no one behind.
Goal: Accelerate access, learning outcomes and gender equality through equitable, inclusive and sustainable education systems that meet the demands of the 21st century.
INTERNATIONAL DEVELOPMENT RESEARCH CENTER (IDRC)

1970 - was established by an Act of Canada's Parliament with a mandate "to initiate, encourage, support, and conduct research into the problems of the developing regions of the world and into the means for applying and adapting scientific, technical, and other knowledge to the economic and social advancement of those regions."
Funds research and innovation within and alongside developing regions to drive global change. Head office in Ottawa (Canada)
5 regional offices: in Uruguay, Kenya, Senegal, Jordan and India Governed by a Council whose Chairman is accountable to the Canadian Parliament
KNOWLEDGE AND INNOVATION EXCHANGE PROGRAMME (KIX)
Implemented by the International Development Research Center (IDRC) in conjunction with the Global Partnership for Education (GPE)
THE GOAL: Strengthening National Education Systems and Accelerating Progress in the Global South
KIX supports projects to create, collect and mobilize knowledge and innovations to improve educational policies and practices. In collaboration with developing country partners, evidence-based identification of policy issues, capacity-building, and peer learning for partner countries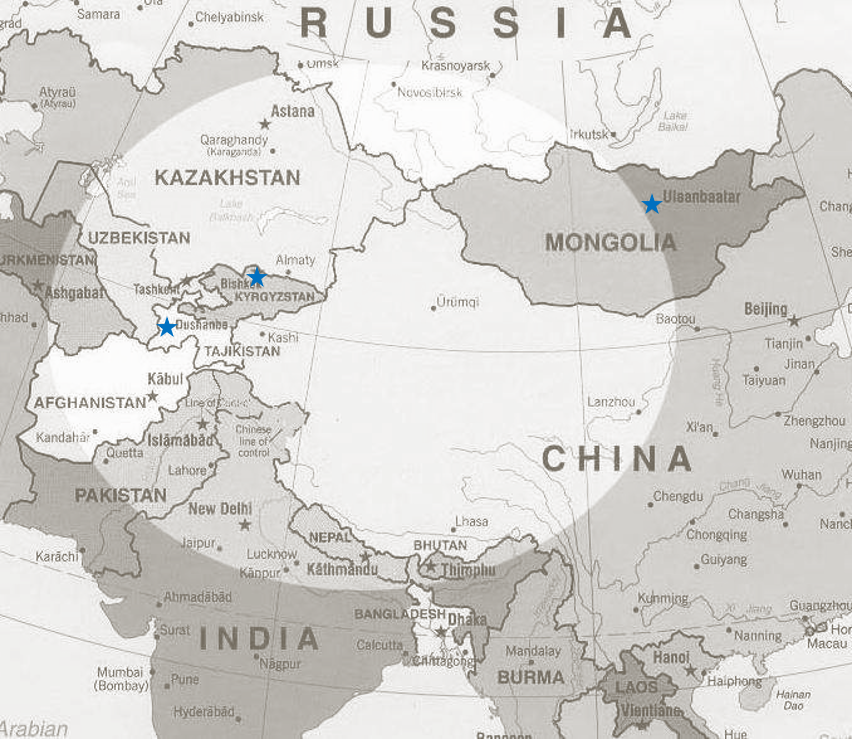 Common historical and cultural roots and similar problems in political, social and economic development.
TAJIKISTAN AND KYRGYZSTAN:
geographical and natural conditions, with predominantly agricultural development and a rural population
semi-nomadic animal husbandry, cultural and spiritual values
TAALIM-FORUM PUBLIC FOUNDATION, KYRGYZSTAN
CREATION YEAR: 2006
MISSION: promoting interdisciplinary and innovative approaches
in education
PROJECTS: promoting the values of bio-cultural diversity, ethno and eco-education, preserving intangible cultural heritage, developing and publishing children's books, manuals for teachers, creating an informal network of teachers to provide methodological support; translations of books for children published in the USA, their publication in the Kyrgyz language; development of open educational resources (OER).

PUBLIC ORGANIZATION "ANAHITA", TAJIKISTAN
CREATION YEAR: 2004
Experience in working with local communities, local governments, women's committees for implementation of educational and cultural projects to preserve the unique traditional cultural heritage and language.

Works closely with the Ministry of Education, the Ministry of Culture and the Ministry of Environmental Protection, local NGOs and international organizations.
PO NOMADIC NATURE CONSERVATION (NNC),MONGOLIA
CREATION YEAR: 2010
The activities aim to support rural schools and communities in Mongolia to reduce inequalities in access to education for students in rural areas.
The experience gained by the NNC in innovatively reaching rural students with educational programs and expanding them nationally has been recognized nationally and internationally.
Advisory Council is established to provide expertise support in realization of the Project. The Advisory Council's scope of expertise includes providing support in project strategy development and recommendations on its refinement during the project realization; education policies; school distance education (DE); quality and equal access to DE; knowledge mobilization; innovations in DE; policy recommendations and sustainability of the project; provide input and feedback for the project reports. Members of the Advisory Council participate in the regular meetings (online and offline)
ADVISORY COUNCIL's MEMBERS
Vice President of the Kyrgyz Academy of Education, Doctor of Pedagogical Sciences, Professor of Pedagogy, Author of more than 80 articles, 4 monographs, textbook "Physics-8", "Informatics 5-6" and "Informatics 7-9" for the secondary schools' students in the Kyrgyz Republic, educational and methodical manuals. Professor Mambetakunov U.E. has over 28 years' experience working in the field of education. His areas of expertise include pedagogy, teaching methods for natural sciences and informatics, information technologies in education, environmental education and education for sustainable development.
Mr. Almazbek Toktomambetov